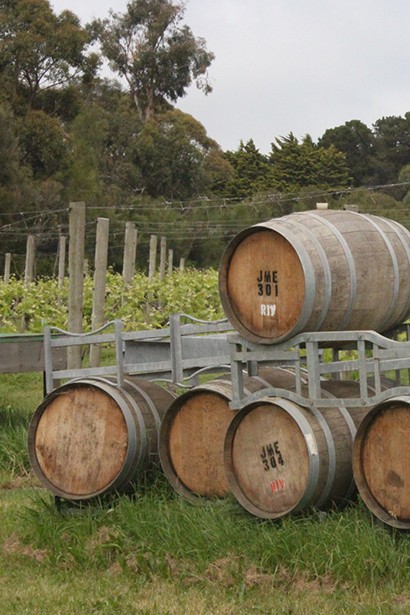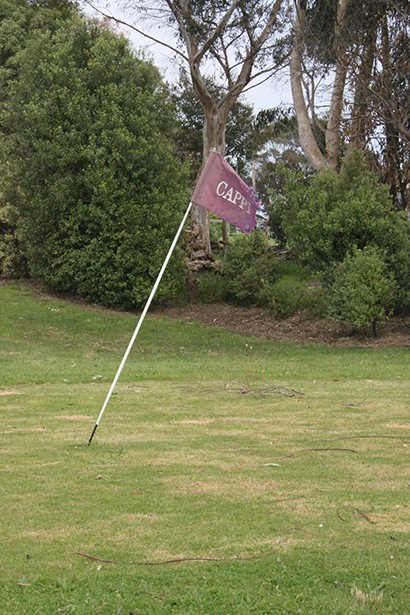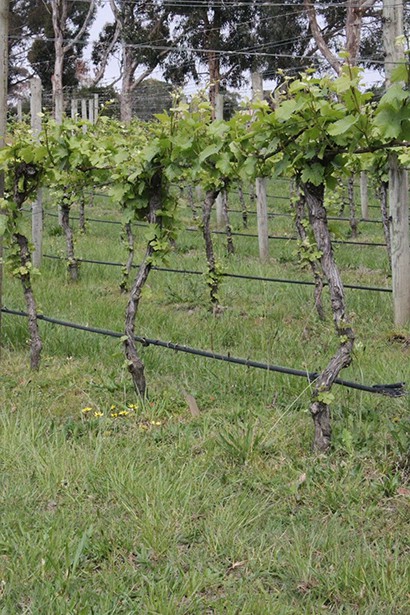 Cappi Wines, from this cool climate region with its maritime influence, benefit from plentiful winter rainfall, warm summer days and cool evenings allowing a prolonged ripening period. The vines are annually hand cane pruned to V.S.P.
The canopy is carefully maintained by timely shoot thinning and wire lifting to maximise sunlight penetration and air flow, minimising the need for fungicide spraying which maximises biological sustainability. Minimal bunch dropping immediately follows veraison to give maximum cropping levels of two tonnes per acre. This intensifies the fruit flavours and palate length of our three varietals, Chardonnay, Pinot Noir and Shiraz.
Ripened fruit is handpicked in late March/early April based on flavour as well as chemistry. We aim to harvest our Chardonnay (P.58 and I.10.V1) between citrus and stone fruit and before tropical fruit flavours, but with sufficient acidity for a crisp finish. Our three clones of Pinot Noir, MV6, D2V5 and Pommard ripen together to give a complex balance of body, lifted length and varietal berry flavours. Our Shiraz is the last to ripen and is co fermented with 4% viognier to enhance the spicy cool climate dark berry features.
Winemaking practice and techniques preserve and reproduce this vineyard's character by timely handpicked harvesting, minimal intervention, natural indigenous yeast primary fermentation and secondary fermentation.
Chardonnay grapes are whole bunch pressed, fermented by nature and matured on lees in French barriques for 8 months. It is then racked and bottled.
Pinot Noir bunches are gently destemmed to an open fermenter with some inclusion of whole bunches, fermented by nature for a period of approximately 21 days. The wine is then transferred to French barriques, undergoes malolactic fermentation and matures for a period of 12 months. The wine is then racked and bottled.
Shiraz grapes are cropped to a maximum of 1.5 tonnes per acre. The winemaking is managed similarly to Pinot Noir differing only in 3-4 weeks on skins following primary fermentation and maturing for 18-20 months on wood before release.

Ready to find out more?
Call us on 0403 197 940 or drop us a line today!